Tianhui bought a new inspection facility recently, it is a tensile testing machine.
This equipment is suitable for testing the mechanical properties of metallic materials, non-metallic materials and composite materials as well as the analysis and research of technical performance. Equipped with corresponding tooling, it can do tensile, compression, bending, shearing, tearing, peeling, bursting, fatigue and other tests. It can automatically obtain the maximum test force value, breaking force value, elongation, tensile strength, yield strength, compressive strength, elastic modulus, shear strength, tear strength, peel strength and other parameters. At the same time, it can also realize the test of constant elongation stress, constant stress elongation, load retention and other requirements.
| | |
| --- | --- |
| Maximum test force | 100KN (can be equipped with additional sensors to expand the force measurement range) |
| level of accuracy | 0.5 level |
| Test force measurement range | 0.2%~100%FS (full scale) |
| Test force indication error | Within 0.5% of the indicated value |
Tianhui Tensile Testing Machine photo: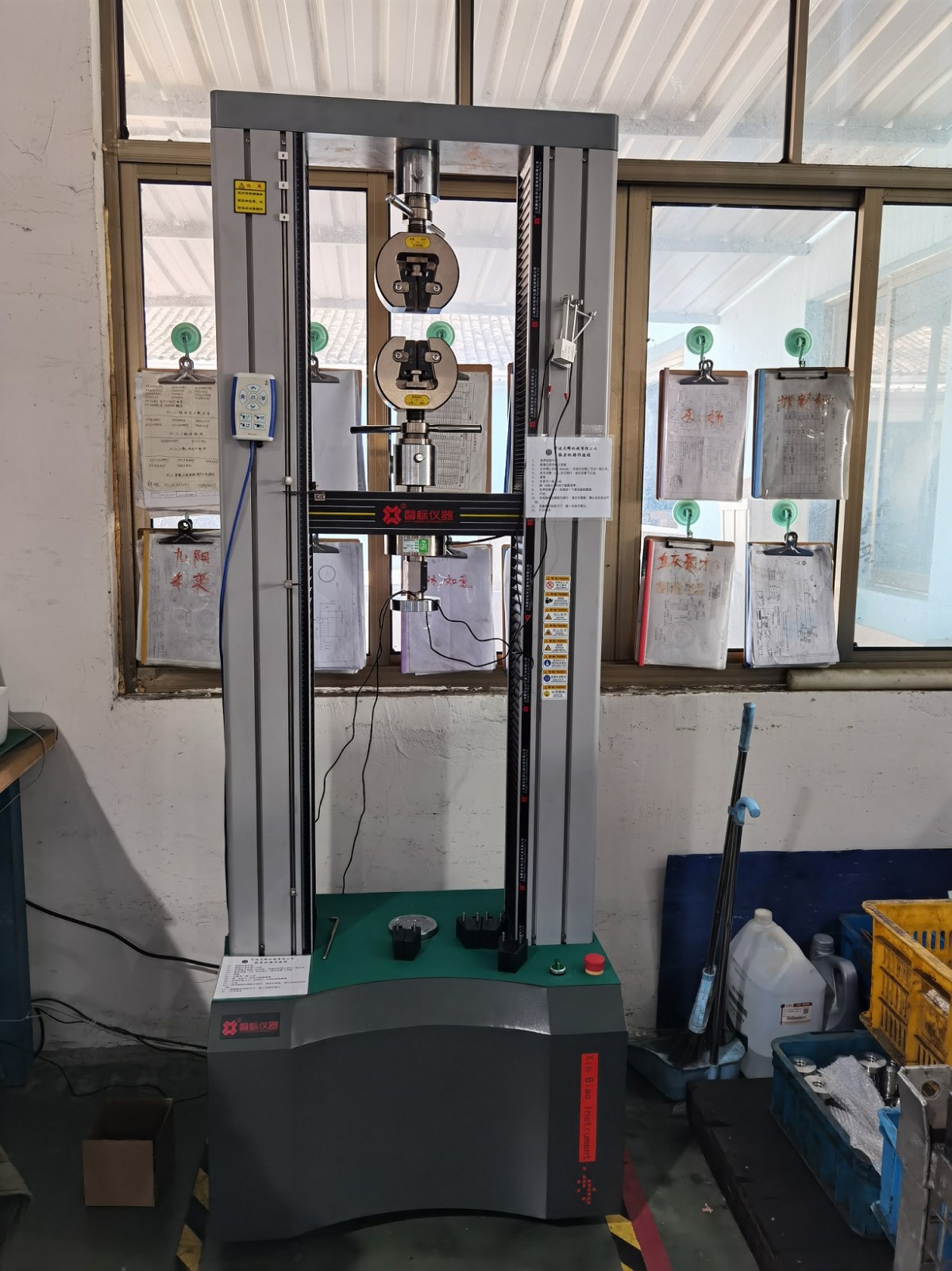 We can test mechanical properties in house now. Welcome to send us your drawings of metal cnc machining parts, casting parts, forging parts for quote. We will quote you in 24 hours.